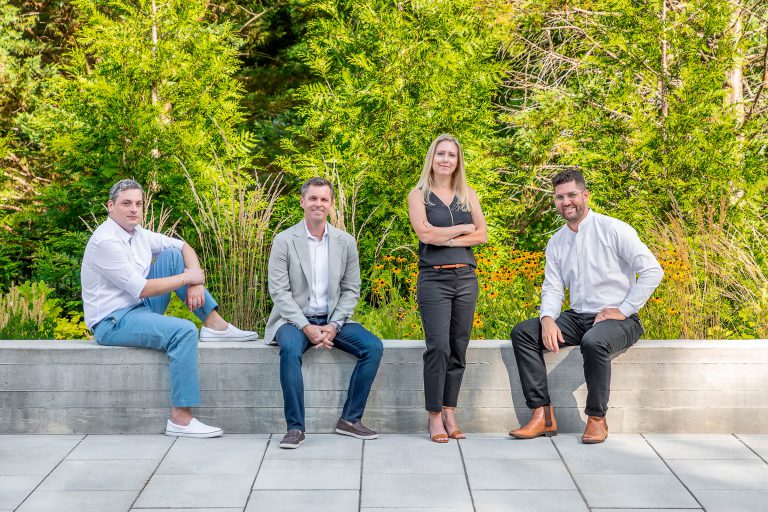 We create distinctive, sophisticated natural environments for modern living. Based in Washington, D.C., our boutique firm takes on select commissions nationwide as well as in the Mid-Atlantic region. Our portfolio of residential and specialty commercial projects reflect comprehensive, personalized services that result in meaningful connections between people, architecture, and the land.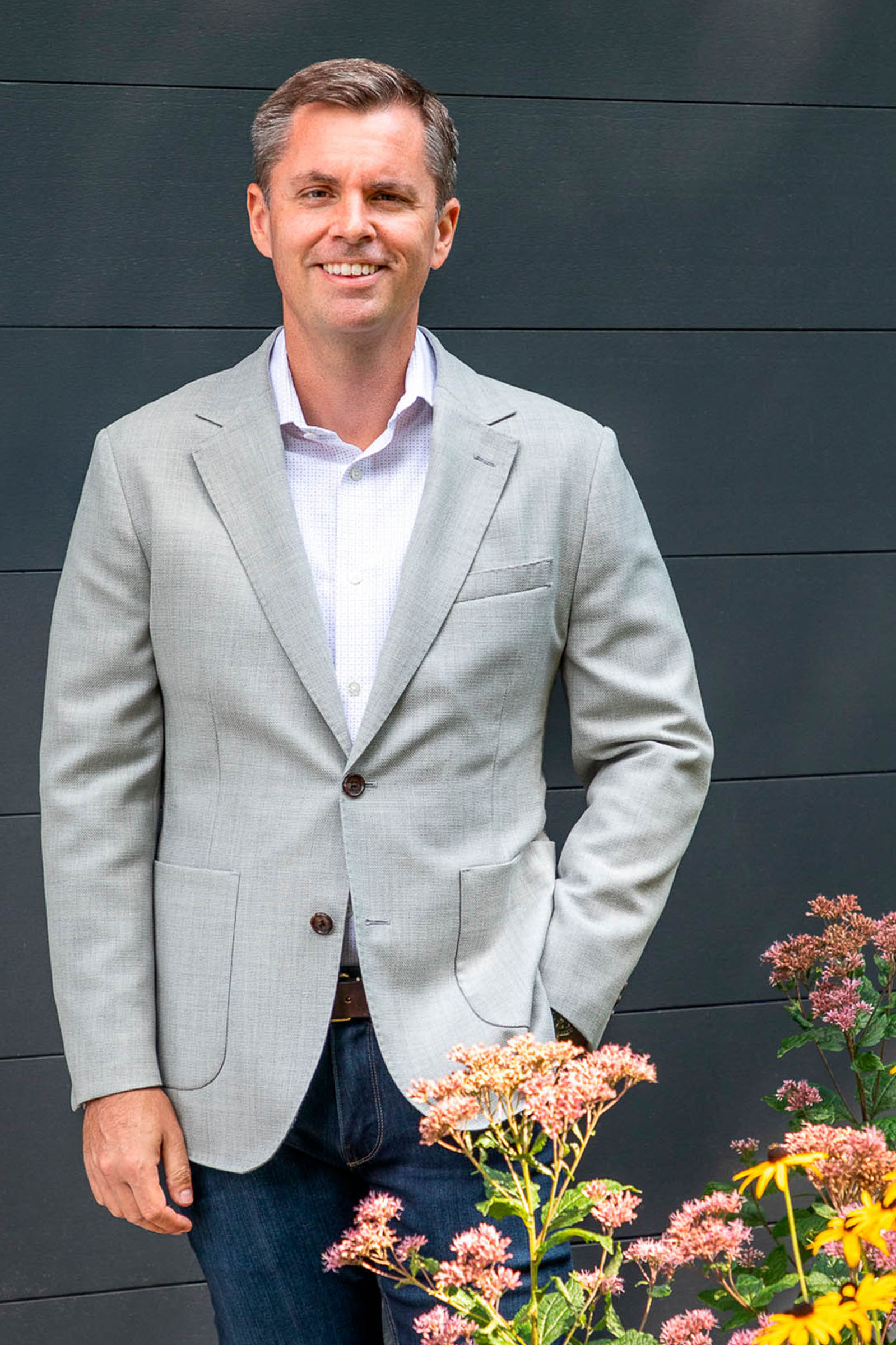 Joseph Richardson, pla, asla
Founding Principal
JOSEPH RICHARDSON, PLA, ASLA, is an acclaimed landscape architect and founder of his namesake firm. Passionate about design and innately skilled in management, Joe's combined abilities guide every project. From inception to construction Joe ensures the process is tailored to each client's vision, budget, and schedule. Originally from New Orleans, Joe was drawn to the unique setting and architecture of his hometown, which led to his pursuit of designing in nature; creating elegant, inspired links between the outdoor world, the built environment, and his clients. Joe earned his degree from Louisiana State University's Robert Reich School of Landscape Architecture, and his early career focused on the design and construction of residential gardens.
His subsequent relocation to Washington, D.C. allowed him the opportunity to develop designs for large commercial developments and public spaces. Today, Joe merges his expertise to specialize in residential and commercial commissions that range in scale from intimate urban courtyards to sprawling country estates.
Joe is a member of the American Society of Landscape Architects and is registered to practice in Virginia, Maryland, and Washington, D.C. He volunteers with several non-profit organizations including Rooftop Roots and lives with his wife, Lindley and goldendoodle, Arabi.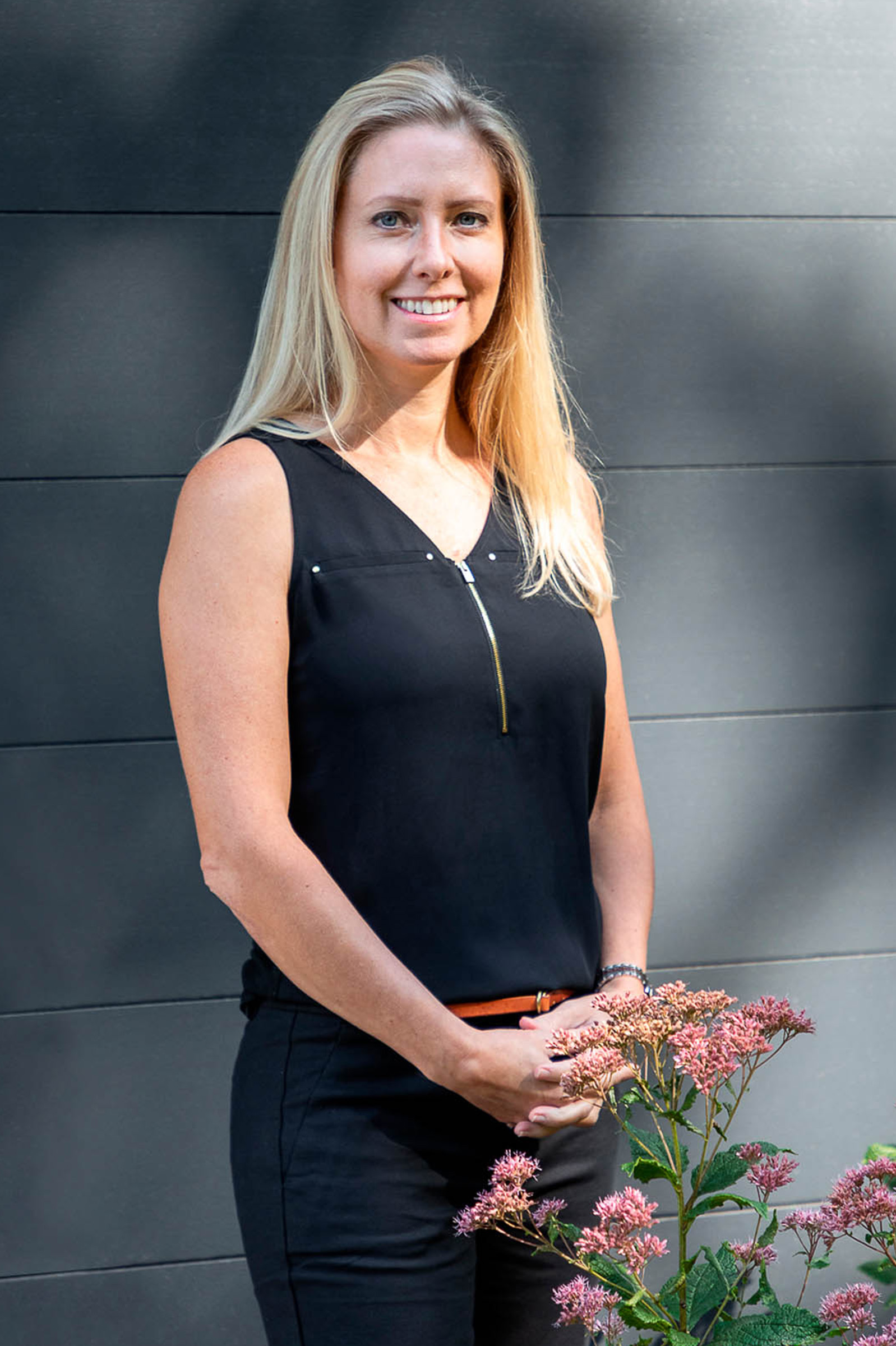 STACY KELLOGG, PLA
Technical Director
Stacy is a licensed landscape architect with a background in the design and construction of award-winning parks, institutional landscapes, commercial development, and large-scale planning projects in the United States and abroad. Her expertise and passion for detailed, enriching design lend her to play a vital role at Richardson & Associates, creating distinctive landscape amenities within each project. She joined the team at R&A in 2018.
Stacy earned her bachelor's degree in landscape architecture, summa cum laude, from Virginia Polytechnic Institute and State University. She lives in Northern Virginia with her husband and two boys.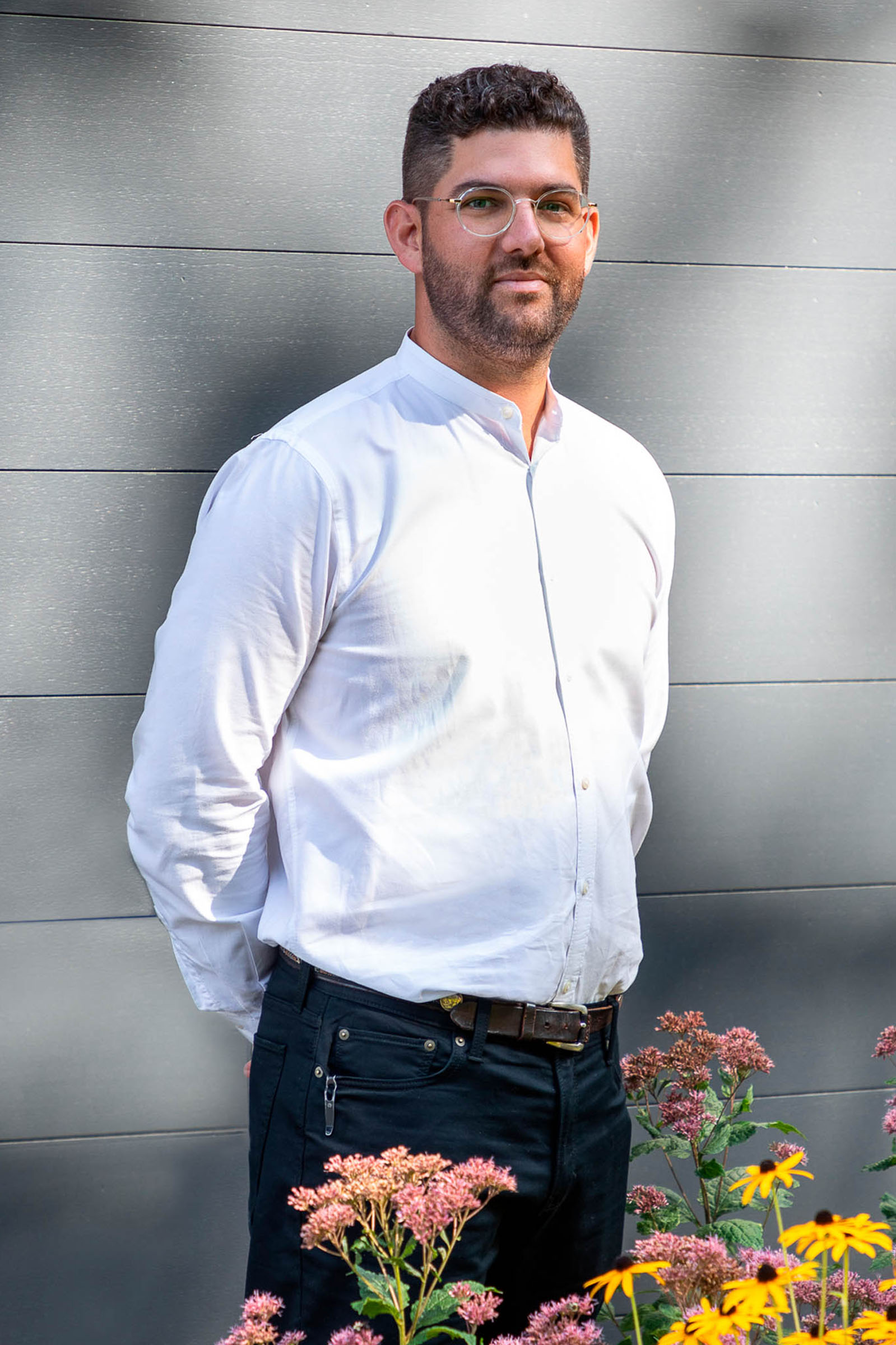 JORDAN CLOUGH, PLA
Associate Principal
Jordan is a designer with over a decade in the field. His keen artistic bent, knowledge of native plant ecology, and a lifelong concern for the environment is evident in all his designs. A native of Loudoun County, Virginia, Jordan blends contemporary influences with the rich architectural heritage of the region he knows so well.
After graduating from the Virginia Tech School of Architecture with a degree in Landscape Architecture, Jordan began his career with over a dozen US Embassies overseas projects. Since then, he has honed his craft for clientele in Washington, D.C., and New York City with projects ranging in scale from community and estate master planning to Manhattan garden terraces. At R&A, Jordan focuses on creating customized, functional outdoor experiences for his clients via detailed execution and a deep understanding of construction.
Jordan, his wife, and three children reside in Western Loudoun.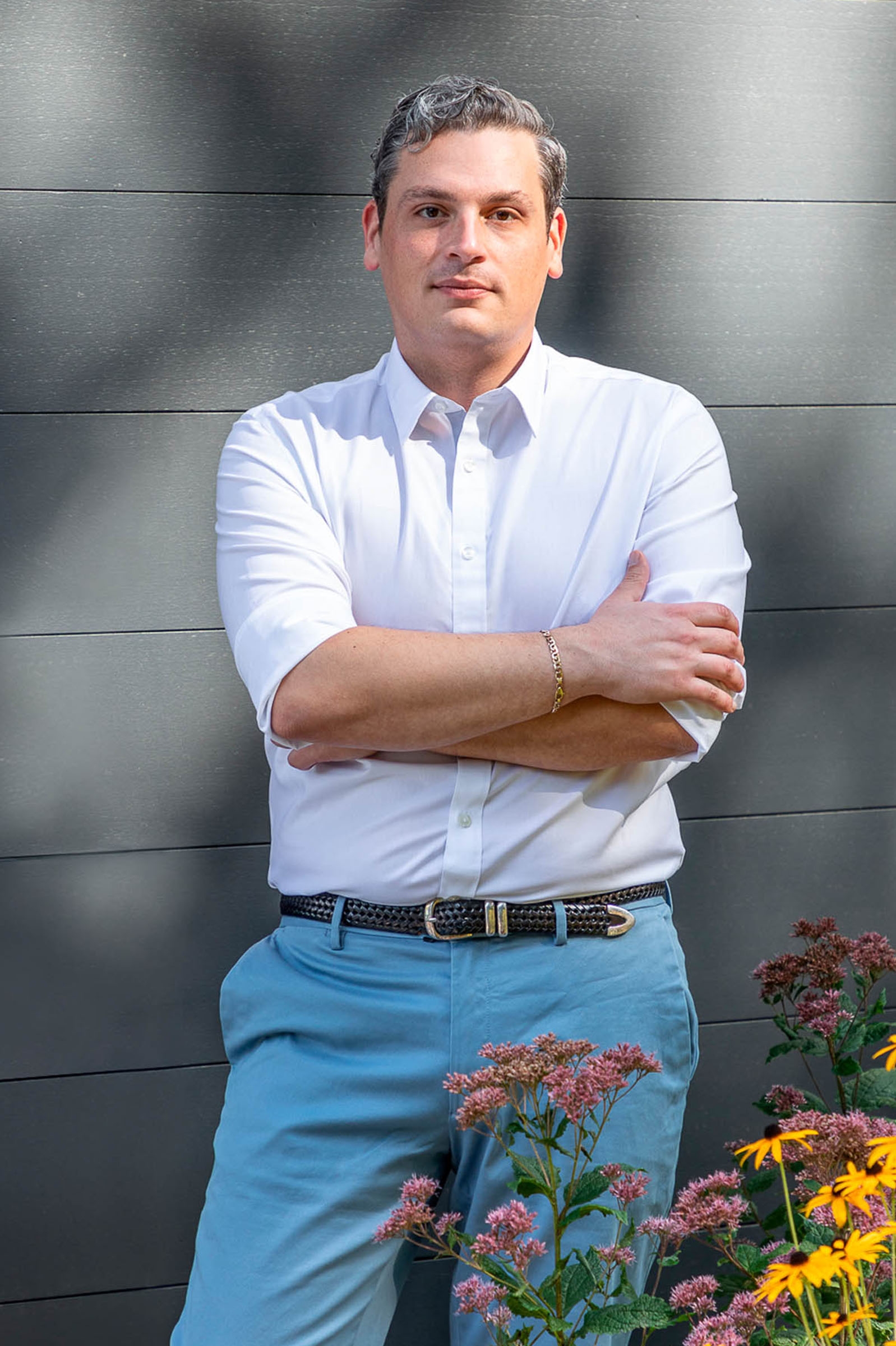 ADAM SEXTON
Senior Associate
Adam is a landscape designer, creative thinker, and garden enthusiast. He joined R&A as an Associate in 2020. Passionate about residential landscapes and ecological restoration, Adam delights in engaging with clients and in the transformational process that ultimately connects them to their property.
Adam earned his bachelor's degree in Landscape Architecture from Virginia Tech in 2010 and has over a decade of design detailing and construction implementation for projects that range from public parks, campuses, international urban planning, and estate master planning, Regardless of scale, he strives to provide inviting spaces that bridge nature and practical use.
Adam currently lives in Northern Virginia with his dog, Stevie.
ADDITIONAL STAFF
MARCI BONNER, PLA
Associate
Marci is a landscape architect who earned her Bachelor of Landscape Architecture degree from the University of Maryland in 2005. Over the first decade of her career, Marci enjoyed applying geographic, historical, and cultural contexts to her designs for large-scale, commercial landscape projects in the mid-Atlantic region. Subsequently, Marci worked abroad, further developing her expertise and passion for plants while gaining a more worldly outlook. Upon her return to the States, she joined R&A in 2021 where she is excited to focus on the refined details, planting, and construction specific to the firm's residential commissions.
Marci lives in Alexandria with her husband, three children, and their pug, Molly.